Meet Our Care Team
Meet the Care Team of Guelph Animal Hospital.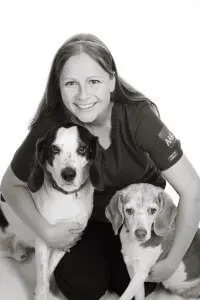 Angela
Client Care Specialist
Angela joined our team in November 2015 with a house full of senior pets in her care Momo 10yrs-rescued from a house fire at 8 weeks of age, Chip -a 10-year-old beagle/spaniel, also epileptic, Matilda aka Tilley – Beagle that is almost 15 years old now, adopted from GHS after waiting at the shelter for 6 months to find her forever home. The two beagles bonded immediately and while Momo loves his canine siblings, he is absolutely the head of this pack. In her spare time, you can find Angela spending time with her pets as well as enjoying running, music, comedy, and reading.
Angela's pets have utilized many services her at Guelph Animal Hospital including manual therapy adjustments which have helped keep all three of her senior pets in great shape. She's also looked after their oral health care needs with all three having dental surgery in the last year. Angela and Chip are working with Dr. Smolkin on an alternative herbal solution therapy- Angela will keep us all posted.
Jillian
Client Care Specialist
Jillian joined our team in November 2016 and has most recently been cross-trained to help in treatment as a Veterinary Assistant. In her spare time she enjoys playing ringette, baseball and taking Loki for a swim or hike. She also enjoys spending time with family and friends however Loki gets top billing. Loki is a 5.5 year old Labrador X Golden. Full of personality, affectionate and well behaved service dog flunkie. Loves to carry around his bowl, and the occasional shoe. Will swim for hours, or snuggle on the couch with you, always a good boy! Jack Daniels – 6 year old Persian with a permanent grumpy face. Don't be fooled though, Mr.J.Daniels is typical, if I fit I sit personality, continually purring and will snuggle at his leisure. JD loves to play!
With the help of our medical team Jack Daniel's had eye & dental surgery and found his forever home with Jillian. Together Jillian and the DVMS have been working closely to find the proper diet for a "healthy digestive" system– we are all happy this grumpy faced cat is "regular".
Stacey
Registered Veterinary Technician
Stacey joined the Guelph Animal Hospital team in 2010. She worked previously as a dental assistant but decided to go back to school to pursue her true passions in the veterinary field. After graduating from Georgian College in 2007, Stacey worked for 3 years at a small animal practice in Brantford. Looking to expand her veterinary experience, Stacey worked for a few other clinics in the surrounding area. Nothing seemed to fit perfectly so Stacey applied for a position at Guelph Animal Hospital. After a working interview, Stacey fell in love with the clinic and we fell in love with her!
When she's not at the clinic working hard, Stacey can be found at home with her Husband 'Mark' and Daughter 'Brooke' along with her furry ones "Preudence" the pug, "Pinot" the cat , and her yellow lab "Vera" In her free time Stacey enjoys reading, cooking/baking, camping, and hiking.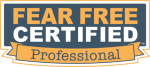 Whit
Registered Veterinary Technician
Whit joined the team in September 2017 as an RVT. With a special interest in wildlife care and rehabilitation they completed an internship at the Toronto Wildlife Center post graduation. There they were working with the Veterinary team assisting in assessment, treatment and surgeries as well as overseeing a group of volunteers in the nursery, teaching to feed young squirrels, chipmunks and birds. Whit has one 12 year old long haired pretty kitty name Payton whom they adopted at the Upper Credit Humane Society in 2006. She is missing most her teeth due to some resorptive lesions but is doing great despite the lack there of. In their spare time, Whit enjoys rock climbing, camping, bon fires and exploring new hiking trails; drop by and suggest some new hiking spots!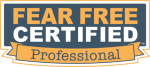 Katie
Registered Veterinary Technician
Katie joined the Guelph Animal Hospital team in July 2014 as a full-time Client Care Specialist and transitioned in 2016 to work in our treatment area as our Veterinary Technician working hand in hand with our RVTs and DVMs. In 2018 Katie will be starting her formal education toward becoming a Registered Veterinary Technician, and we are so excited to challenge her learning. In 2009 she attended the University of Guelph and studied Zoology. Katie went on to work at African Lion Safari as an Animal Care Attendant, where she worked hands on with lions, giraffes, rhinos, and many other exotic animals.
When Katie is not working, she enjoys spending time with her husband, Kyle, and their three cats, Zoe, Eddie and Sir Odin. She loves playing the piano, spending time with her family, and watching old Disney movies (her favourite is the Lion King).
Caitlin
Registered Veterinary Technician
Bio coming soon…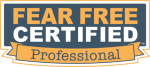 Sue
Hospital Administrator 
Sue joined our team in October 2015, with 20+ years' experience in the pharmaceutical and medical device industries as a key contributor in the areas of Distribution/Warehousing, Production Planning, Logistics Control, Quality Control, and Quality Assurance demonstrating superior leadership, initiative, creativity and customer service excelling in an environment that believes in Continuous improvement of systems, processes, people and program.
LOGISTICS: Expertise in the analysis and implementation of systems, processes and talent that align with unique business requirements, customer expectations and vendor deliverables with proven success in finding the right balance of flexibility and controls.LEADERSHIP: Using an approach that educates, communicates and stretches individuals and teams to grow and embrace the evolving business and system changes necessary to achieve business goalsOPERATIONAL EFFECTIVENESS: Assessing root cause(s) and systemic issues within the process design which impact the ability to move forward with continuous improvement initiatives. Always utilizing the strength of the cross functional team approach and the willingness of the company to perform at peak performance. Evaluating People, Process and Tools to design the best solutions.Sue lives in Cambridge with her family consisting of many fur friends Gryffin as seen in the picture with her, Ali the largest dog and biggest baby, Dyson joined the pack in April 2016 after coming with Dr Fleming from St Lucia, feline members of the household are Trey, Chuck Norris, Mama and Rosie and as expected there are humans that are assigned to tend to the four legged loves of her life. Sue enjoys swimming, reading, listening to music and loves challenging people with movie references.We like to utilize Sue as our "in house" client ensuring we continue to strive to provide the best medicine and effectively communicate with the people that love our patients. Drop in and meet Sue, she's here to improve our practice and ensure that you are receiving the quality of care that you have come to expect from our Amazing Team. Sue's email address is spenrith@guelphvet.com and is always available to meet with our clients.
Leslie
The Puppy Tutor
Leslie originally started at the Guelph Animal Hospital in 1991 after graduating with honours from the VT program at Seneca College and achieving a Bachelor of Science at the University of Toronto.  After spending many years with us, Leslie switched to an exclusively feline environment at the Guelph Cat Clinic and tried her hand in the research industry in a facility involving pet nutrition.  Following a two year stint at the research facility, she rejoined our team in the fall of 2008.
Leslie also has a special interest in canine and feline behavior and attends behavior and training seminars annually.  She has been an obedience instructor for over 20 years, and is a licensed obedience judge.  Leslie competes in obedience and agility with her Miniature Schnauzers and has several titles in both.  In fact, she is ranked both provincially and nationally!  This led to her new venture in 2013 when she decided to leave her technician role with us to start her own behaviour business in 2013.  You can still see Leslie here during puppy kindergarten and occasionally helping us out when we need it.
Leslie lives in Guelph with Scotty and 4 Miniature Schnauzers.  In her spare time, she enjoys gardening, golfing and bike riding.  She is also an avid reader and is keen on any murder mystery suggestions that you can throw her way